Contact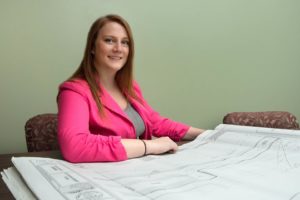 Arin Shaver, AICP
Planning Executive Director
arin.shaver@co.cass.in.us
Eric Servin
Zoning Administrator
eric.servin@co.cass.in.us
Phone:
(574) 753-7775
Fax: (574) 753-7401
Department Hours:
8:00 A.M. – 4:00 P.M.
Monday thru Friday
200 Court Park
Room 306
Logansport, IN 46947
Get Directions
Planning is a way to manage the development of land within the City and Fringe area to prevent land-use conflicts. It is a systematic assessment of land and water potential, alternatives for land use, and economic and social conditions in order to select and adopt the best land-use options. One element of planning is a Comprehensive Plan, a plan that provides a vision for the future possibilities of development in neighborhoods, districts, cities, or any defined planning area. To enforce the Comprehensive Plan, the Commission establishes the Zoning and Subdivision Control Ordinances to provide standards for such development. The purpose of planning is to further the welfare of people and their communities by creating convenient, equitable, healthful, efficient, and attractive environments for present and future generations.
Planning / Zoning Department News & Updates
The Grissom Air Reserve Base (ARB) Joint Land Use Study (JLUS) is a community driven, cooperative, strategic planning effort between Grissom ARB, the surrounding local jurisdictions, and local community stakeholders. The JLUS will identify means of promoting land use, urban growth, and economic development that is compatible with the mission of the 434th Air Refueling Wing (434 ARW). Additionally, the JLUS will seek ways to reduce the military operational impacts on adjacent lands, protect the health and safety of the surrounding population, and maximize compatible economic development potential of the Grissom Aeroplex.  Click here for more information and Study updates.
FAQS
Go to the 3rd floor of the City Building (601 E Broadway, Logansport, Indiana 46947) in the Building Commissioner's office.

An Improvement Location Permit must be filled out and a site plan that shows your property lines with the setbacks from those property lines. Please also submit if required a septic permit from the Health Department

(574) 753-7760

and/or a driveway cut from the Street Department

(574) 753-4610

.

Please fill out the a complaint form and submit it to the Planning Department with your signature.