Contact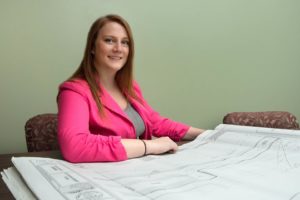 Arin Shaver, AICP
Planning Executive Director
arin.shaver@co.cass.in.us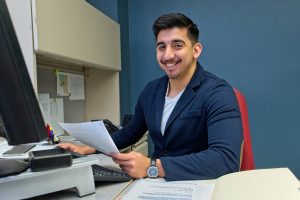 Eric Servin
Zoning Administrator
eric.servin@co.cass.in.us
Phone:
(574) 753-7775
Fax: (574) 753-7401
Department Hours:
8:00 A.M. – 4:00 P.M.
Monday thru Friday
200 Court Park
Room 306
Logansport, IN 46947
Get Directions
The duties of the Board shall be to hear and make determinations for the filing of appeals. The Board shall also approve or deny all applications for variances and special exceptions to the Zoning Ordinances.  Members of the board are Jeff Key-President, Thelma Conrad-Vice President, Judy Burkhart-Secretary, Matt Gotshall, Dave Price and Penny Bannon.
Meeting dates:
Regular meetings to hear and determine petitions shall be held at 5:00 PM on the third Monday of each month in the City Council Chambers, Third Floor, Logansport city Building, 601 E. Broadway. When the date of any regular meeting coincides with a legal holiday, the meeting shall be held on the following Tuesday.
Planning / Zoning Department News & Updates
The Logansport/ Cass County Planning Department wants to remind residents that permits are required for the following:
New Construction
Renovation or Remodel
Fencing
Yard/Garage Sales
Roof Alteration & Re-roofing
Razing Structure
Pools
Electrical/Mechanical/Plumbing Upgrade
These documents are pertinent to daily life and are how our community is able to function. From single family residences to the business districts, signage, fences, structural changes and additions, the regulations located in the Zoning Ordinances are important to the well-being and safety of the residents of the City of Logansport, The Planning and Building Commissioners Departments are here to help you navigate through the process to get to the end goal.
Please contact one of the departments to learn about the permitting process before you start any project.
Through state law, we are here to enforce the goals and objectives of the community through ordinances that were adopted by your City Council.
For further information, please contact Wayne Erwin or Sandy Warpenburg at the Building Commissioners office at 574-753-4381 and or Arin Shaver at the Planning Department at 574-753-7775.
All yard signs that are placed between the street and sidewalks will be removed
FAQS
Go to room 306 in the Cass County Government Building (200 Court Park, Logansport, Indiana 46947) in the Planning Department.

The appropriate application must be filled out, you must be the owner of the property or have a purchase agreement for the property, if you will have a representative acting on your behalf they will need to fill out an affidavit, and additional supporting material.