Contact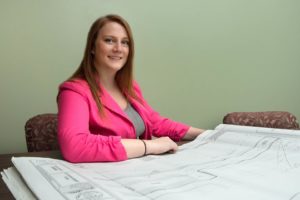 Arin Shaver, AICP
Planning Executive Director
arin.shaver@co.cass.in.us
Jamey Harper
Zoning Administrator
Jamey.Harper@co.cass.in.us
Ashley Rowe
Application Specialist


Phone:
(574) 753-7775
Fax: (574) 753-7401
Department Hours:
8:00 A.M. – 4:00 P.M.
Monday thru Friday
200 Court Park
Room 306
Logansport, IN 46947
Get Directions
The duties of the Board shall be to hear and make determinations for the filing of appeals. The Board shall also approve or deny all applications for variances and special exceptions to the Zoning Ordinances.  Members of the board are Dave Price-President, Jeff Key-Vice President, Judy Burkhart-Secretary, Matt Gotshall, Memi Rennewanz, and Penny Bannon.
Meeting dates:
Regular meetings to hear and determine petitions shall be held at 5:00 PM on the third Monday of each month in the City Council Chambers, Third Floor, Logansport city Building, 601 E. Broadway. When the date of any regular meeting coincides with a legal holiday, the meeting shall be held on the following Tuesday.
Planning / Zoning Department News & Updates
This survey is in reference to the demolition of the coal conveyor/smokestack and asbestos abatement of the LMU Power Generating Plant.
Your response is greatly appreciated and ensures the continuing success of the City in addressing blighted conditions within the City's downtown area.
FAQS
Go to room 306 in the Cass County Government Building (200 Court Park, Logansport, Indiana 46947) in the Planning Department.

The appropriate application must be filled out, you must be the owner of the property or have a purchase agreement for the property, if you will have a representative acting on your behalf they will need to fill out an affidavit, and additional supporting material.