Contact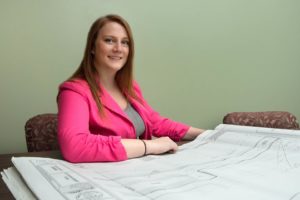 Arin Shaver, AICP
Planning Executive Director
arin.shaver@co.cass.in.us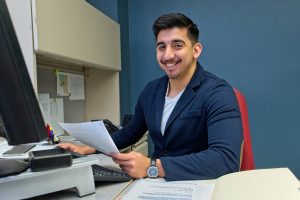 Eric Servin
Zoning Administrator
eric.servin@co.cass.in.us
Phone:
(574) 753-7775
Fax: (574) 753-7401
Department Hours:
8:00 A.M. – 4:00 P.M.
Monday thru Friday
200 Court Park
Room 306
Logansport, IN 46947
Get Directions
The purpose of the floodplain is to promote the public health, safety, and general welfare and
to minimize public and private losses due to flood conditions in specific areas by provisions
designed to:
Restrict or prohibit uses which are dangerous to health, safety, and property due to water or erosion hazards, which result in damaging increases in erosion or in flood heights or velocities;
Require that uses vulnerable to floods, including facilities which serve such uses, be protected against flood damage at the time of initial construction;
Control the alteration of natural floodplains, stream channels, and natural protective barriers which are involved in the accommodation of flood waters;
Control filling, grading, dredging, and other development which may increase erosion or flood damage;
Prevent or regulate the construction of flood barriers which will unnaturally divert floodwaters or which may increase flood hazards to other lands; and,
Make federally subsidized flood insurance available for structures and their contents in the City by fulfilling the requirements of the National Flood Insurance Program.
Planning / Zoning Department News & Updates
The Logansport/ Cass County Planning Department wants to remind residents that permits are required for the following:
New Construction
Renovation or Remodel
Fencing
Yard/Garage Sales
Roof Alteration & Re-roofing
Razing Structure
Pools
Electrical/Mechanical/Plumbing Upgrade
These documents are pertinent to daily life and are how our community is able to function. From single family residences to the business districts, signage, fences, structural changes and additions, the regulations located in the Zoning Ordinances are important to the well-being and safety of the residents of the City of Logansport, The Planning and Building Commissioners Departments are here to help you navigate through the process to get to the end goal.
Please contact one of the departments to learn about the permitting process before you start any project.
Through state law, we are here to enforce the goals and objectives of the community through ordinances that were adopted by your City Council.
For further information, please contact Wayne Erwin or Sandy Warpenburg at the Building Commissioners office at 574-753-4381 and or Arin Shaver at the Planning Department at 574-753-7775.
All yard signs that are placed between the street and sidewalks will be removed
FAQS
Go to room 306 in the Cass County Government Building (200 Court Park, Logansport, Indiana 46947) in the Planning Department or call

(574)753-7775

Go to room 306 in the Cass County Government Building (200 Court Park, Logansport, Indiana 46947) in the Planning Department or call

(574)753-7775