Contact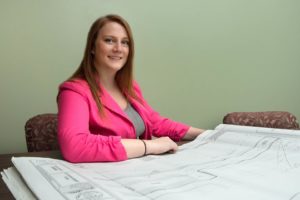 Arin Shaver, AICP
Planning Executive Director
arin.shaver@co.cass.in.us
Jamey Harper
Zoning Administrator
Jamey.Harper@co.cass.in.us
Ashley Rowe
Application Specialist
ashley.rowe@co.cass.in.us
Phone:
(574) 753-7775
Fax: (574) 753-7401
Department Hours:
8:00 A.M. – 4:00 P.M.
Monday thru Friday
200 Court Park
Room 306
Logansport, IN 46947
Get Directions
The Logansport Plan Commission is established in accordance with I.C.36-7-4-200 series and shall have the duties and powers prescribed as all procedures necessary for the proper administration and enforcement of the Logansport and Fringe Zoning Ordinance and Subdivision Ordinance. The Logansport Plan Commission shall adopt rules for the purpose of its supervision and administration and investigations and hearings which may not conflict with the Zoning Ordinance nor the Indiana Code. The powers and duties shall include the authorization of applications, procedures and documentations of Planned Unit Developments and Development Plan Reviews.  Members of the Plan Commission are Stacy Odom-President, Josh LeDonne-Vice President, Krista Pullen-Secretary, Fred Seehase, James Donato, Derek Pullen, Ruth Baker, Gary Berkshire, and Zach Dodt.
Meeting dates:
Regular meetings for the purpose of conducting public hearings and the business of the Commission shall be held at 4:00 PM on the second Monday of each month in the City Council Chambers, Third Floor, Logansport City Building, 601 E. Broadway. When the date of any regular meeting coincides with a legal holiday, the meeting shall be held on the following Tuesday.
Subcommittees include: Architectural Review Committee and Development Plan Review Committee
Planning / Zoning Department News & Updates
FAQS
Go to room 306 in the Cass County Government Building (200 Court Park, Logansport, Indiana 46947) in the Planning Department.

We have multiple areas such as Downtown, Hoosier Heartland Highway, and all development within a 100ft distance from a riverbank.

The only area that requires this is in Lexington Village which is from Mall Rd. to Yorktown Rd and High St to Market St.