Contact

Bernard S Mittica
Logansport Fire Chief
firechief@cityoflogansport.org
Phone:
(574) 753-3102
Fax: (574) 722-3842
Department Hours:
8:00 A.M. – 4:00 P.M.
Monday thru Friday
Central Fire Station
630 High Street,
Logansport, IN 46947
Get Directions
Resources
Applications:
Request Forms:
Who Do I Call For: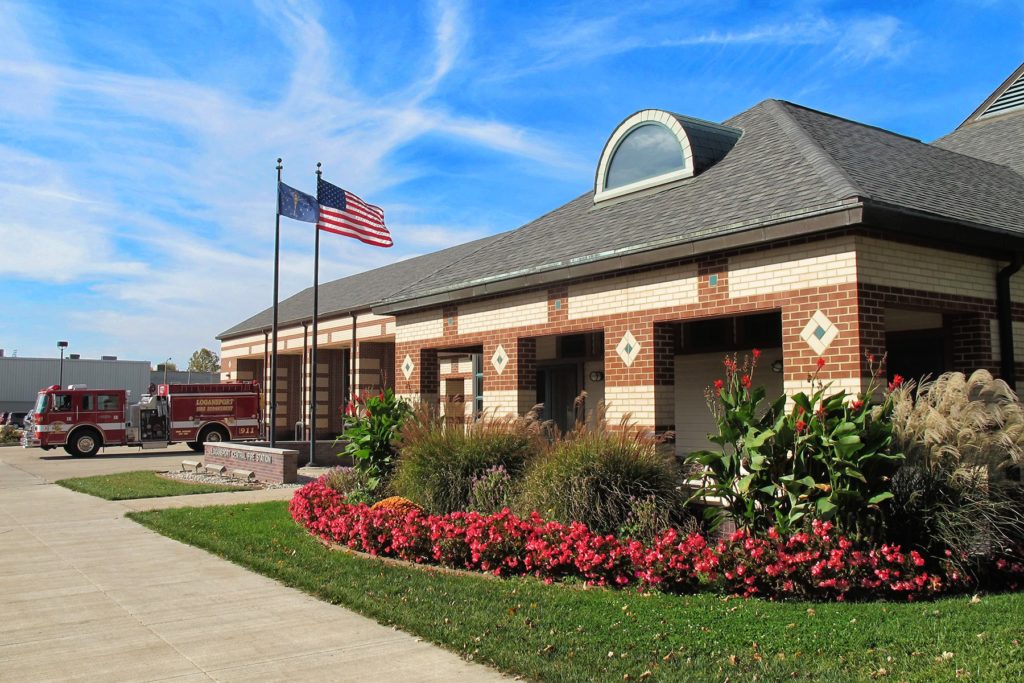 Monthly Fire Report
For the month of August, the Logansport Fire Department answered a total of 123 alarms.
Of those calls, (3) Structure Fires, (13) False alarm calls, (0) Vehicle Fires, (4) Veg. /Trash fires, (82) 1st Responder calls, (1) Extrication calls, (0) Rescue, (4) Haz Mat/ Oil dry, (1) SVC /Gas leaks/Assisting other departments, (0) Incidents/Power Lines, (4) Smoke or Odor calls, (11) MVA
Of those calls, (80) were residential, (7) were Businesses, (2) Schools, (1) Hospital, (0) Factories, (0) Nursing Home alarms, (5) Government property, (1) Church, (26) were located on the public streets and highways, and (0) in the River.
On August 2, 2017@ 1650 hours we were met with smoke coming from a structure located at 201 W Miami Ave. do to a kitchen fire from overheated food on a stove . No displacement of occupants.
On August 12, 2017@ 1659 hours we had another kitchen fire which caused heavy damage to the kitchen area. They also left food on the stove which overheated burning into the walls and cabinets. Short term displacement of occupants.
On August 2, 2017@ 0423 hours@ 1103 E Broadway we arrived to find heavy fire from an residential structure.  Structure was a total loss. No injuries.
On August 28, 2017@ 0641 hours@ we were called just north of 500 North on St Rd 17 for an extrication MVA with Harrison Township.
We participated in several events this month throughout the city including the Taste of Cass County, Walk and Wag at Houston Park, Revere by the River, Carousel Fun Days, Shriners Parade, Anderson's Safety tour, Safety and fire extinguisher demo to the High School, and "MIA" soldier Max Harris funeral in Monticello. We finished our class of Wide Area Search in Lafayette.
Fire Facts
This information was obtained from the Federal Emergency Management Agency's (FEMA) website. For more on fire safety and education please check out their site.
There were 1,755,000 fires in the United States in 1998. Of these:
41% were Outside Fires
29% were Structure Fires
22% were Vehicle Fires
8 % were fires of other types
Fires in 1-2 family dwellings most often start in the:
Kitchen 23.5%
Bedroom 12.7%
Living Room 7.9%
Chimney 7.1%
Laundry Area 4.7%
Apartment fires most often start in the:
Kitchen 46.1%
Bedroom 12.3%
Living Room 6.2%
Laundry Area 3.3%
Bathroom 2.4%
Fire Department News & Updates
FAQS