Contact

Bernard S Mittica
Logansport Fire Chief
firechief@cityoflogansport.org
Phone:
(574) 753-3102
Fax: (574) 722-3842
Department Hours:
8:00 A.M. – 4:00 P.M.
Monday thru Friday
Central Fire Station
630 High Street,
Logansport, IN 46947
Get Directions
Resources
Applications:
Request Forms:
Who Do I Call For: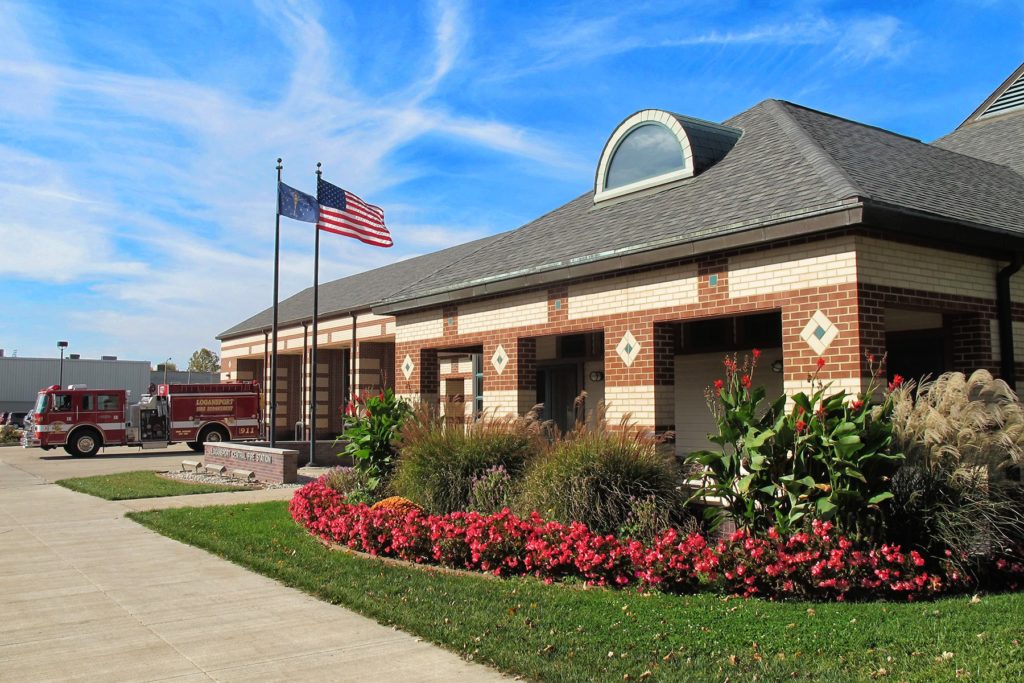 Monthly Fire Report
For the month of December, the Logansport Fire Department answered a total of 134 alarms. Of those calls, (131) were in the city.
Of those calls, (5) Structure Fires, (16) False alarm calls, (2) Vehicle Fires, (1) Veg./trash fires, (90) 1st Responder calls, (3) Extrication calls, (0) Rescue, (1) Haz Mat/ Oil dry, (8) SVC/Gas leaks/ (l) Assisting other departments, (0) Incidents/Power lines, (3)Smoke or Odor calls, (5) MVA.
Of those calls, (102) were residential, (6) were Businesses, (2) Schools, (0) Hospital, (6) Factories, (2) Nursing Home alarms, (2) Government property, (0) Church, (11) were located on the public streets and highways, and (0) in the River.
On December 05, 2016, at 0045 hours, we were dispatched for a house filling with smoke at 1427 Usher Street. During our investigation we found smoke coming from the stove area. We found the oven was left with overheated food and cookware inside the oven. The occupants were not displaced.
On December 11, 2016, at 1147 hours, we were dispatched for a 10-70 residence at 2626 George Street. Upon our arrival, we found smoke inside the apartment and was advised of burnt food left on the burner. LFD carried the overheated pan of food outside. We assisted with the clearing of smoke. No one was displaced.
On December 18,2016, at 1708 hour s, we were dispatched for smoke filling in­side a residence at 1007 North Street. Upon our arrival, we could see what we believed was smoke coming from the attic vents. LFD investigated with the TIC inside the structure and located an image of fire burning just above the upstairs ceiling. We broke through the ceiling to find heavy fire in process. While attempting to extinguish the fire, we opened up the ceiling due to the rate of consumption of building material. This fire caused heavy damage to the structure. Before we began extinguishment, we piled and covered as much furniture with savage covers as we could. The property oc­cupants are still displaced.
On December 24, 2016, at 1826 hours, we were dispatched for smoke inside a residence 2115 E Market Street. Upon our arrival, LPD notified LFD of food that had burnt during preparation and was already removed from the residence. LFD assisted resident with clearing the smoke from the structure and check for further extension.
On December 28, 2016, at 1453 hours, we were dispatched for smoke inside a residence 208 E Miami Ave.. Upon our arrival we found the residents outside the house on the porch. They stated the whole house was filling with smoke.
We verified the smoke throughout the investigation. We found heavy smoke in the basement area as well. We then found smoke coming from an overheated sump pump. We de/energized the pump and moved the unit from the basement. We did assist with removal of the smoke prior to our departure. Occupants were not displaced.
We also had (3) Mutual Aid calls to the following townships, Bethlehem, Clay, and Harrison all for MVA and one extrication.
For the month of December Logansport Fire Department participated in several public activities.
(4) Tours to Tyson's for familiarization.
Logan Landing Christmas bonfire, and Christmas Carol's
We helped with the delivering of groceries for Emmaus Senior Citizen project.
Winterfest at Riverside Park
We helped with Shop with a Copprogram.
We helped with the Revolution Church to haul stockings to Landis Ele­mentary.
Santa Claus showed up one evening for Christmas at Central.
Fire Facts
This information was obtained from the Federal Emergency Management Agency's (FEMA) website. For more on fire safety and education please check out their site.
There were 1,755,000 fires in the United States in 1998. Of these:
41% were Outside Fires
29% were Structure Fires
22% were Vehicle Fires
8 % were fires of other types
Fires in 1-2 family dwellings most often start in the:
Kitchen 23.5%
Bedroom 12.7%
Living Room 7.9%
Chimney 7.1%
Laundry Area 4.7%
Apartment fires most often start in the:
Kitchen 46.1%
Bedroom 12.3%
Living Room 6.2%
Laundry Area 3.3%
Bathroom 2.4%
Fire Department News & Updates
FAQS