Contact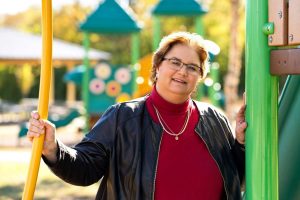 Janet Fawley
Parks Administrator
(574) 753-6969 
ParksAdministrator@cityoflogansport.org     
Kara Yax
Recreation Director
(574) 753-6969 
RecDirector@cityoflogansport.org
Kelly Smith
Administrative Assistant
(574) 753-7388 
PRAssistant@cityoflogansport.org
Fax: (574) 992-8560
Department Hours:
8:00 A.M. – 4:00 P.M.
Monday thru Friday
1701 Dividend Dr
Logansport, IN 46947
Get Directions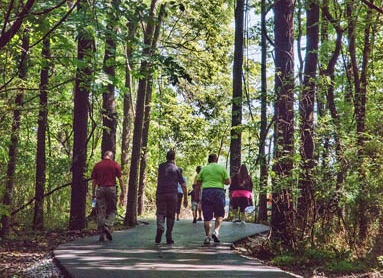 Parks & Recreation News & Updates
Discover more about Logansport and other nearby multi-use loops, trails, & pathways by clicking below on the one that you are interested in:
These trails/walking paths are managed by Logansport Parks:
Fairview Park Loop
Riverside Park Loop
Spencer Park Loop
Tower Park Loop
Managed by other trail enthusiasts:
Trail Courtesy
These trails are for bicycle and pedestrian use.

Motorized vehicles are prohibited.

Be courteous.

Trail is open for your use and enjoyment from dawn to dusk.

Obey all trail signs.

Stop at intersections – Travel at safe speeds.

Wear a helmet for bicycle safety.

Many bicycle accidents result in injury to the face or head.

Please pick up litter.

"Take only pictures – leave only footprints."

Yield to pedestrians.

Pedestrians always have the right of way.

Keep right and pass on the left.

The trail is like a roadway.

Warn trail users as you approach from behind.

Announce yourself: example "On your left!"

Pets are welcome if kept on a leash and in control.

Please clean up pet waste.

Respect private property and other trail users – Stay on the trail.

Do not pick, trample or disturb plants or flowers.

Shared courtesies mean shared enjoyment for all.

Users of the trail do so at their own risk.

To report maintenance issues, contact the Logansport Parks Department at 574-753-7110.
Link to: Little Turtle Waterway
See a video from a Logansport trail enthusiast: Click here
FAQS
Only McHale Pavilion at Riverside Park has air.

Alcohol is not permitted on park property.

Yes, 15 MPH. Please watch for children & pedestrians.

No, pavilions are rented with the tables in them.

No, they are on a first come-first serve basis.

Only with permission from the Parks Administrator

Yes, all parks have the specific containers and urge you to use them properly.

Yes, including the pavilion floor.

According to Ordinance #01-14 It shall be unlawful for any person to use or operate any sound-producing or sound amplifying device (including vehicles) in such a manner or with such volume as to annoy or disturb persons in its vacinity.

Ground fires are not permitted, fires for cooking are permitted only in grills such as those provided throughout the parks.

No (does not include Senior grocery Bingo)

Yes, all minors must have an adult parent or guardian with them.

No, only in the designated areas.

No, especially motorized vehicles. All wheeled vehicles must remain on the paved surfaces.

Absolutely not! Contact the Logansport Police Department at 574-753-4101 if you see this being done..

Dogs are allowed in the parks as long as they are on a leash; dog waste MUST be disposed of properly.

Logansport Parks sponsors Minor League softball.