Contact

Marc Vendl
Park Administrator
mvendl@cityoflogansport.org
Administrative Assistant(Lauren Gaumer):
(574) 753-6969                                                       parksadmin@cityoflogansport.org
Reservations(Vicki Ward):
(574) 753-7388 
 vward@cityoflogansport.org
Fax: (574) 992-8560
Department Hours:
8:00 A.M. – 4:00 P.M.
Monday thru Friday
1701 Dividend Dr
Logansport, IN 46947
Get Directions
parksadmin@cityoflogansport.org
Resources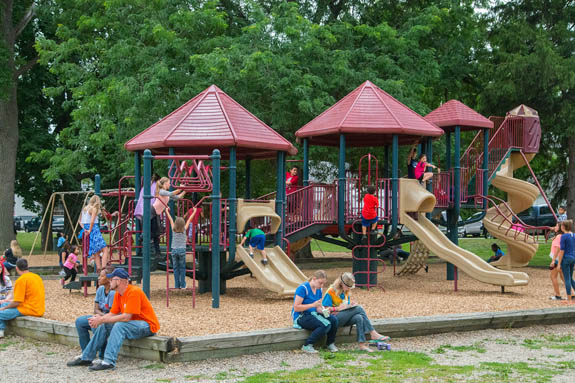 The Logansport Parks & Recreation Department manages 21 different parks & recreational facilities in 294 acres of public land.
*All Non-Profit organizations must make reservations by calling the appropriate facility in order to get the Non-Profit fee.
To rent the McHale Complex Pavilion, and all other facilities, call (574) 753-7388.
Rental Information 2017
McHale Complex Pavilion at Riverside Park
Reservations are to be made and paid for at the new Park Offices, the Launch Box (Penman Building) 1701 Dividend Dr. A copy of policies & procedures can be received upon request or at the time of reservation.
McHale Complex rental fees for 2017 are as follows:
$125. 00 deposit for all rentals.
Weekends (Fri, 4pm. – Sun. 10pm)
4 hour rental – Resident $175.00 Non-Resident $225.00 Non-Profit $120.00
8 hour rental – Resident $340.00 Non-Resident $440.00 Non-Profit $230.00
Full Day Rental – Resident $490.00 Non-Resident $650.00 Non-Profit $330.00
All Other Pavilions
All pavilion rentals can be made by calling Vicki Ward at (574) 753-7388 and must be paid for prior to the reservation where a rental permit will be given to the renter. A copy of policies & procedures can be received upon request or at the time of reservation.
Riverside Park's Old Carousel Building and Spencer Park's Lower Pavilion (by the river) Huston Park & Muehlhausen Park Pavilion
Resident $70.00
Non-Resident $90.00
Non-Profit $50.00
All Other Pavilion Fees at Spencer, Dykeman & Fairview Parks
Resident $50.00
Non-Resident $65.00
Non-Profit $35.00
Parks & Recreation News & Updates
FAQS
Only McHale Pavilion at Riverside Park has air.

Alcohol is not permitted on park property.

Yes, 15 MPH. Please watch for children & pedestrians.

No, pavilions are rented with the tables in them.

No, they are on a first come-first serve basis.

Only with permission from the Parks Administrator

Yes, all parks have the specific containers and urge you to use them properly.

Yes, including the pavilion floor.

According to Ordinance #01-14 It shall be unlawful for any person to use or operate any sound-producing or sound amplifying device (including vehicles) in such a manner or with such volume as to annoy or disturb persons in its vacinity.

Ground fires are not permitted, fires for cooking are permitted only in grills such as those provided throughout the parks.

No (does not include Senior grocery Bingo)

Yes, all minors must have an adult parent or guardian with them.

No, only in the designated areas.

No, especially motorized vehicles. All wheeled vehicles must remain on the paved surfaces.

Absolutely not! Contact the Logansport Police Department at 574-753-4101 if you see this being done..

Dogs are allowed in the parks as long as they are on a leash; dog waste MUST be disposed of properly.

Logansport Parks sponsors Minor League softball.