Contact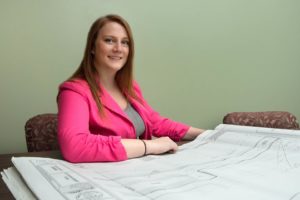 Arin Shaver, AICP
Planning Executive Director
arin.shaver@co.cass.in.us
Eric Servin
Zoning Administrator
eric.servin@co.cass.in.us
Phone:
(574) 753-7775
Fax: (574) 753-7401
Department Hours:
8:00 A.M. – 4:00 P.M.
Monday thru Friday
200 Court Park
Room 306
Logansport, IN 46947
Get Directions
This Subdivision Control Ordinance is adopted for the following purposes:
to protect and provide for the public health, safety, and general welfare of the City of Logansport and the Jurisdictional Fringe Area;
to guide the future development of the City of Logansport and the Jurisdictional Fringe Area in accordance with the Comprehensive Plan – City of Logansport and any related policies;
to provide for the safety, comfort, and soundness of the built environment and related open spaces;
to protect the compatibility, character, economic stability, and orderliness of all development through reasonable design standards;
to supply proper land boundary records;


to provide for the survey, documentation, and permanent documentation of land boundaries of property;
to provide for identification of property;
to provide public access to land boundary records;
Planning / Zoning Department News & Updates
The Grissom Air Reserve Base (ARB) Joint Land Use Study (JLUS) is a community driven, cooperative, strategic planning effort between Grissom ARB, the surrounding local jurisdictions, and local community stakeholders. The JLUS will identify means of promoting land use, urban growth, and economic development that is compatible with the mission of the 434th Air Refueling Wing (434 ARW). Additionally, the JLUS will seek ways to reduce the military operational impacts on adjacent lands, protect the health and safety of the surrounding population, and maximize compatible economic development potential of the Grissom Aeroplex.  Click here for more information and Study updates.
FAQS
Go to the 3rd floor of the City Building (601 E Broadway, Logansport, Indiana 46947) in the Building Commissioner's office.

There is a two day turnaround for all splits including plats, deeds, or contracts.

After a complete application is filed a hearing will be setup up within 30 days. Subdivisions require a secondary approval that could 5 – 365 days depending on conditions require to be met.