Contact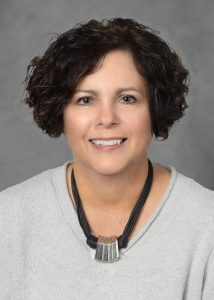 Marla Evanich
Human Resources Officer
E-mail: mevanich@cityoflogansport.org
Phone: (574) 725-2893
Fax: (574) 753-9878
Department Hours:
8:00 A.M. – 4:00 P.M.
Monday thru Friday
601 E Broadway
Suite 301
Logansport, IN 46947
Get Directions
Who Do I Call For:
Clerk-treasurer's Office
Chief Deputy
Robin Rozzi 574-753-5417
Accounts Assistant
Rose Woodward 574-725-2808
Accounts Receivable
Carrie Kelley 574-739-1516
Grants
Ross Anderson 574-725-2805
Payroll  
Lorien Stair-Spicer 574-739-1536
Human Resources
Marla Evanich 574-725-2893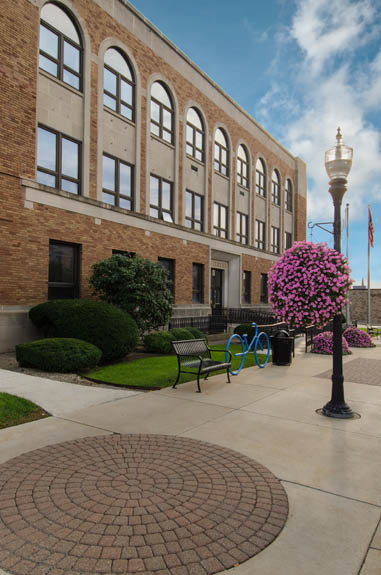 The Human Resources Department supports all programs, departments, and elected officials.  HR will ensure, protect and clarify the rights and responsibilities of employees.  It will assist department heads in the development of sound management practices and procedures, and to make effective consistent use of human resources throughout the City.
Human Resources News & Updates
Anti-harassment training was completed by fifty employees occupying management and supervisory positions for the City of Logansport.
Anti-harassment training is training that employers provide for their employees to teach them about unacceptable behavior in the workplace. This training is designed to prevent gender-based harassment in the workplace and to create a comfortable environment, so employees aren't put in uncomfortable situations.
FAQS
1. American Fidelity offers three free counseling sessions to our full-time salaried employees. This would be by phone and is considered "short term counseling" / Telephonic Life Coaching by a master's level certified life coach for qualifying City employees and their immediately family. American Fidelity Assurance Company offers our employees Disability Insurance coverage and EAP (Employee Assistance Program) is a bonus.

2. For City employees covered on our City group health insurance, UMR offers a Mental Health Benefits by a licensed professional. It is covered at 100% after the individual deductible of $3000 or family $6000 is met.

3. Public Safety Only: Dr. Dardeen at Suncrest Psychological, offers specialized psychological services. This service would be confidentially billed and covered by the $4000 budgeted LIT 294 4-1020-431-150 Public Safety Assistance Program.

 

Your address with the City of Logansport needs to stay current for many reasons. Communication and reporting to your insurance provider, COBRA, taxes, W2's, and Public Employee Retirement Fund can greatly be affected. Under Useful Forms you will find the Contact Information Change Form to complete.

Accidents and injuries must be reported within 24 hours to qualify for coverage by workers' compensation. All injuries, no matter how minor, must be reported within 24 hours of the injury. Even in the case of a "first aid only" injury.

The average employee may not utilize their medical insurance enough to understanding their Explanation of Benefits for services. HR may be more familiar with them and will assist employees resolve medical billing questions.

This may seem like an odd question, but you might be surprised by the answer. On this episode of "Ask an Eye Doc" we learn about the potential impact of masks on our eye health. VSP network eye doctor, Jennifer Tsai, OD, from New York City, shares about the increase of styes she is seeing in her patients. 

Cass County Health Department can be reached at: 574-355-8754
The testing clinic site is located at 1616 Smith St., Logansport
If you would like to be tested, you must schedule at scheduling.coronavirus.in.gov.

Step 1

Go to ourshot.in.gov. You can reach the same website by going to coronavirus.in.gov/vaccine.

Step 2

You will see a red banner near the top of the website. Click the link in the banner. It says "Click here to find a vaccination site and register." 

Step 3

After clicking that link you will see a map of the state with dots for each of the vaccination sites. You will also see a list of vaccination sites by county. Click one of the dots on the map or select a vaccination site from the list.

Step 4

Now you should see the vaccination site's location name, address and a link to register.
(If you don't see this right away, you may need to click a right-pointing arrow first.)
Click the link that says "Click here to register."

Step 5

That link will take you to a new page where you select the group you belong to. Click the circle for the group you belong to.